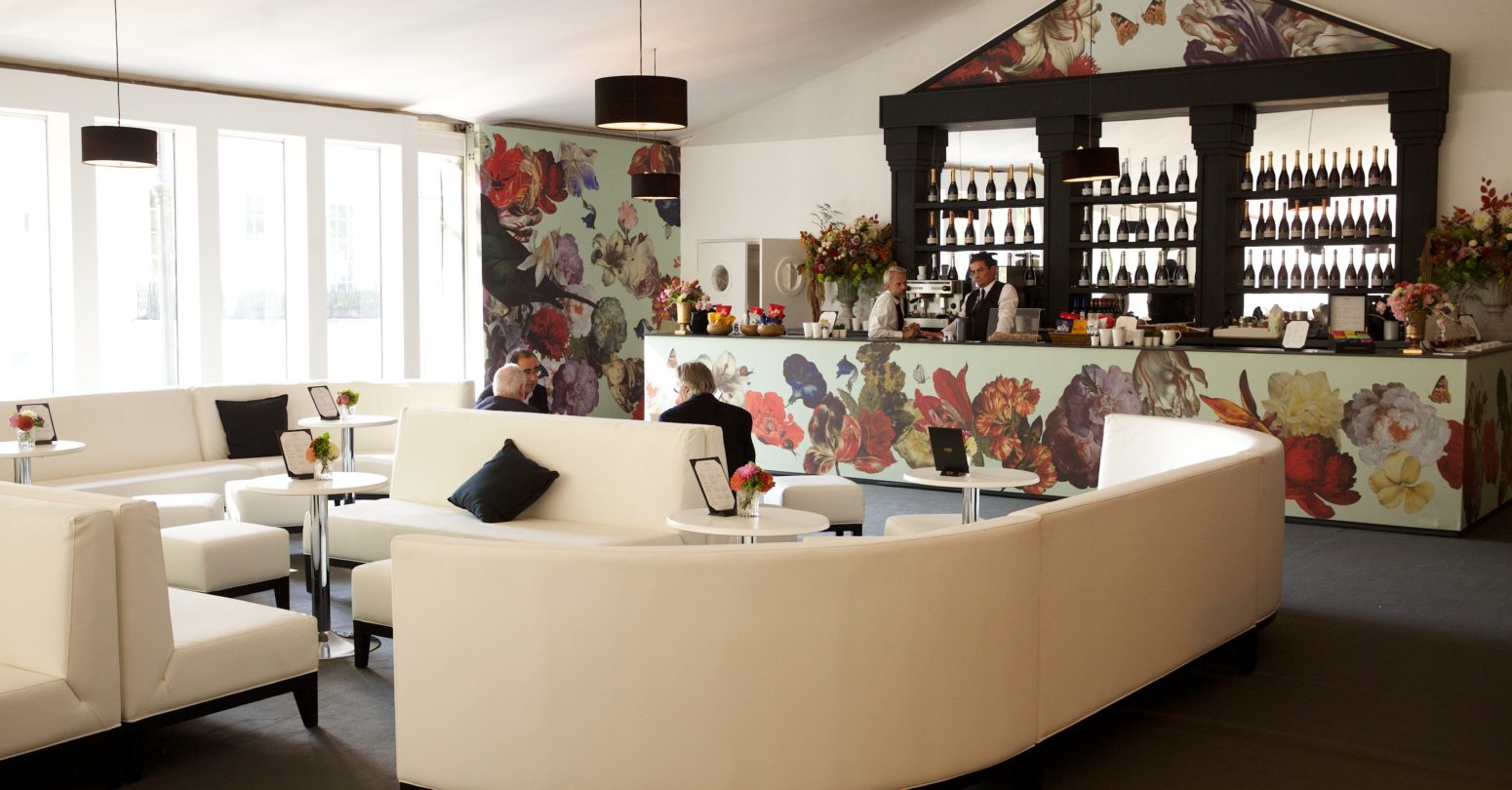 The LAPADA Brasserie, catered by Sissi Fabulous Foods, is open on the first floor for lunch and dinner. Discover an all-day menu, Gusbourne wines and a selection of fine teas by Newby with views overlooking Berkeley Square. Dining for disabled visitors can be accommodated in the Newby Tea Room café on the ground floor.
Newby Tea Room – We are proud to partner with luxury London tea company Newby Teas at the LAPADA Fair. Dedicated to reviving the culture and heritage of tea, Newby expertly sources, preserves and celebrates the world's finest blends.  This year we are launching the exclusive Newby Tea Room on the ground floor. Discover and enjoy a special menu of classic and bespoke teas and tisanes from Newby's Classic Teabag Collection, a unique range inspired by traditional craftsmanship. A café menu of cakes and sandwiches will also be available.
For all bookings and enquiries please email: [email protected] or call 0207 622 9548.
Brasserie and Newby Tea Room opening hours:
Café open during fair public hours
Lunch served from 12 – 4pm in the Brasserie
Dinner from 6-8pm in the Brasserie*
*Dinner seatings will not be available on Saturday, Monday or Wednesday evening due to private events.