A series of exciting talks organised by The Arts Society will take place during the LAPADA Art & Antiques Fair. The Headline Lecture will be presented by our Cultural Partner, the Ashmolean Museum, on Monday, 18th September, and will be focused on the content of their upcoming exhibition, 'Imagining the Divine'.
To reserve your place at any of the events, please email [email protected] with your name and contact details (places are strictly limited).
Friday 15th September
INTRODUCTION TO RENAISSANCE SUGAR SCULPTURE BY TASHA MARKS
6PM & 7PM
FIRST FLOOR BRASSERIE
The Renaissance was not all art and architecture, for many people the dinner table held as much splendour and spectacle than any painting or sculpture. Nowhere was this more apparent than in the dessert course, where sugar was not just a food but also 'an artistic medium of tremendous flexibility'. In AVM Curiosities' Introduction to Renaissance Sugar Sculpture visitors will make their own sculpture from 17th-century sugar paste, and learn about how in the Renaissance you could assert your power, your politics and your status, just through dessert.
SUNDAY 17TH SEPTEMBER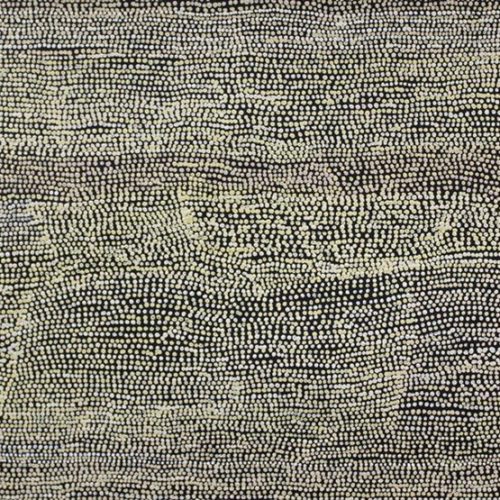 AUSTRALIAN ABORIGINAL ART
BY REBECCA HOSSACK
11.30AM
STAND A23
Celebrating and promoting inclusiveness and innovation, Hossack is credited with introducing Aboriginal art to Europe, and has curated important collections from Papua New Guinea, tribal India and the Bushmen of the Kalahari. This presentation offers a fascinating insight into non-Western contemporary Art and will discuss the emerging talent on display at LAPADA this year.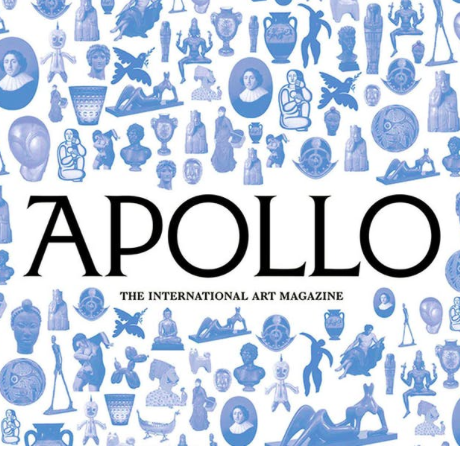 LONDON MAKERS AND MASTERS: A TOUR OF THE FAIR WITH APOLLO EDITOR THOMAS MARKS
3PM
Apollo editor Thomas Marks picks out artworks and objects that relate to the history of London – and to its many artistic triumphs and traditions.
Monday 18th September - Headline Lecture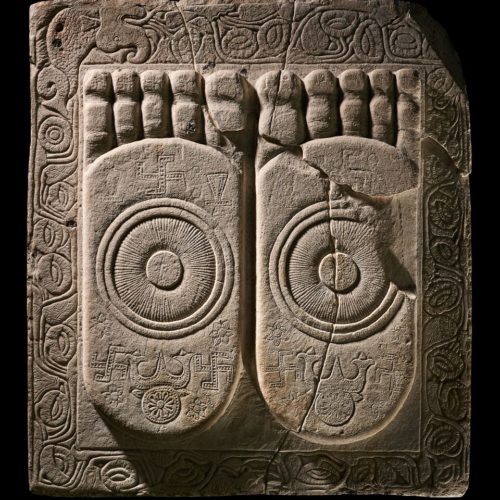 IMAGINING THE DIVINE: ART AND THE RISE OF WORLD RELIGIONS BY THE ASHMOLEAN MUSEUM
10AM – BREAKFAST
10.15AM – LECTURE STARTS
FIRST FLOOR BRASSERIE
Exploring Buddhism, Christianity, Hinduism, Islam and Judaism, the Ashmolean Museum's forthcoming exhibition will be the first to look at the art of the five major world religions as they spread across continents in the first millennium AD. Art and imagery were central to the spread of these systems of belief, and the visual identity of each religion was formed by encounters and interactions between different faiths and other traditions. In the Headline Lecture of the LAPADA Art & Antiques Fair, Stefanie Lenk, the exhibition's lead curator, will introduce a number of remarkable objects that will be presented at the exhibition when it opens to the public in October.
Monday 18th September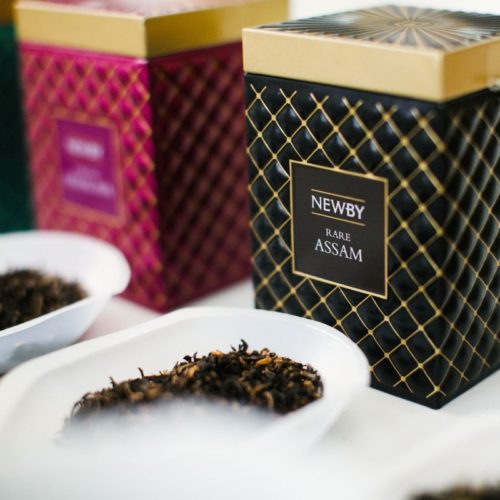 THE HERITAGE OF FLAVOUR: TEA TASTING WITH NEWBY TEAS
3PM
FIRST FLOOR BRASSERIE
*** FULLY BOOKED***
This year luxury London tea company Newby Teas will join LAPADA as its official tea sponsor. To celebrate this collaboration, Newby's experts will be hosting an intimate tea tasting on 18th September.
Join Newby Teas in the First Floor Brasserie to sample the world's finest teas; learn how to brew the perfect cup and discover more about the cultural inspirations behind the Classic Tea Bag Collection.
Attendees will receive a full tasting experience, one-to-one time with an expert and a goodie bag from Newby Teas.
Tuesday 19th September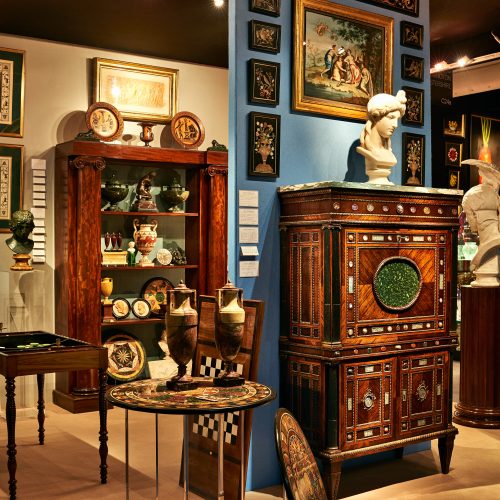 UNDRESSING ANTIQUES
BY MARK HILL
6.30PM
FIRST FLOOR BRASSERIE
"Antiques. I don't understand them and they're beyond my budget. They're not for me." A persuasive introduction to buying antiques and integrating and using them in today's homes. The state of the antiques market and the different meanings of the word value are considered, and we take a look at what current and future generations of collectors are buying, why they are buying it and how they are displaying it.
Wednesday 20th September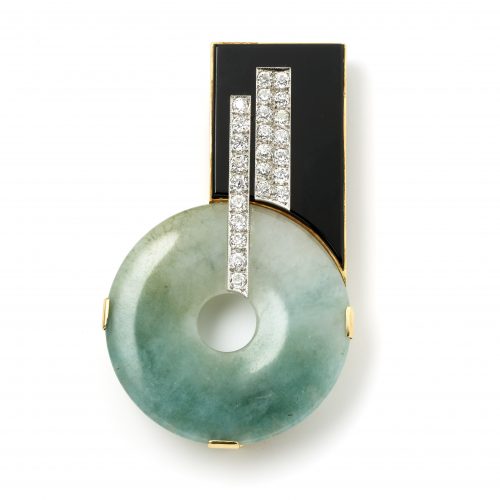 A HISTORY OF JEWELLERY FROM ELIZABETH I TO ELIZABETH TAYLOR
BY JOHN BENJAMIN
11.30AM
FIRST FLOOR BRASSERIE
Four hundred years of international jewellery design, examining the changing styles from the pomp of High Renaissance enamelled gold work to the glamour of Harry Winston diamonds. This presentation covers many of the key elements of manufacture, including the progress of diamond cutting, Neoclassicism and Romanticism, 19th Century Archaeological and Renaissance Revivalism, the impact of diamond mining in South Africa, Art Nouveau, Arts & Crafts and Art Deco, Post-War Modernism and designs of the future. Other important areas covered include Cartier and the introduction of platinum jewellery as a statement of style and the jewels of the Duchess of Windsor.
Past Talks & Events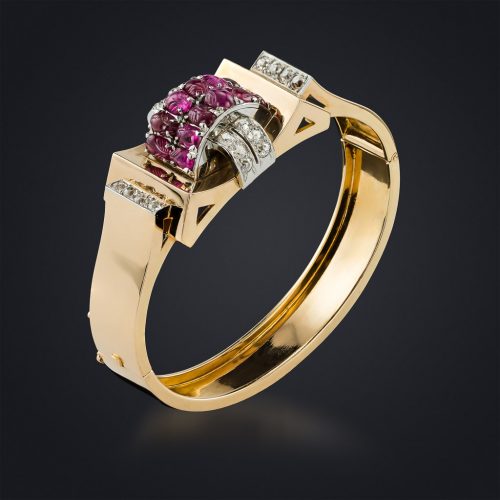 HISTORY & HERITAGE: COLLECTING ANTIQUE JEWELLERY
AT KILLIK & CO,
46 GROSVENOR ST,
W1K 3HN
TUESDAY 13TH JUNE
6.30PM – DRINKS RECEPTION
7.00PM – PANEL DISCUSSION
Join a panel of experts for an introduction to fine, ancient and antique jewellery which will explore the history of jewellery collecting. The panel discussion will include LAPADA members Anthea Gesua of Anthea AG Antiques, Hancock London's Amy Burton and Aimee van Kranendonk Duffels from VKD Jewels and will be moderated by Georgie Killik and Mieka Sywak.
The evening will feature buying advice from a team of dealers who will turn their expert eye to this fascinating topic. The discussion aims to make the trio's specialist knowledge accessible and understandable for the amateur collector, encouraging attendees to learn from their professional expertise and to start developing their own discerning eye. To reserve your place please email [email protected] with your name and contact details by 30th May (places are strictly limited).