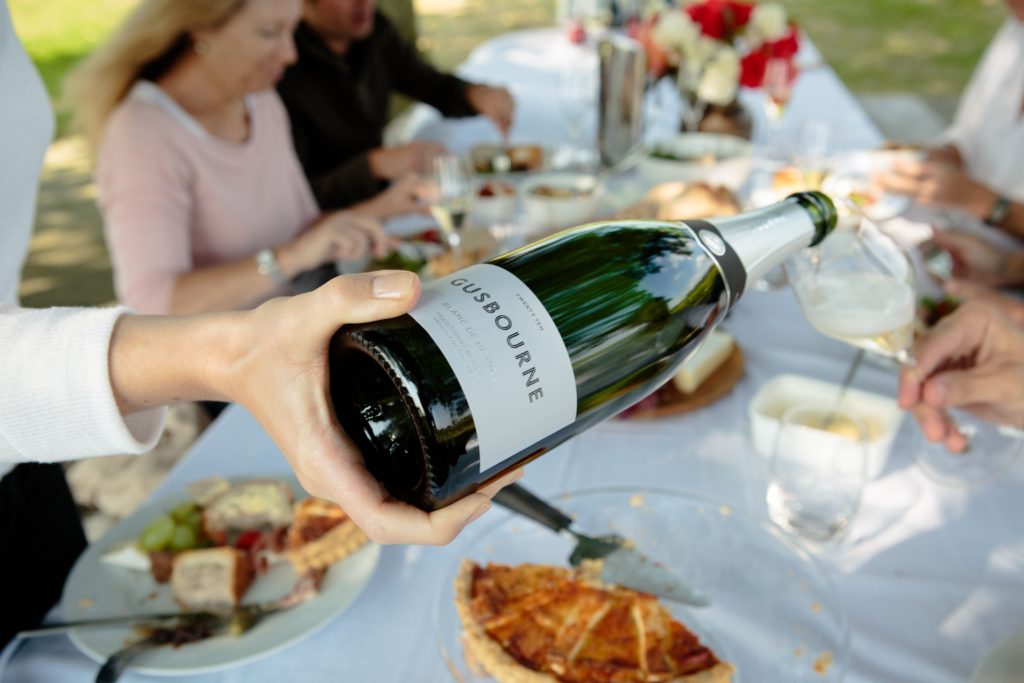 Win a Luxury wine tasting day for six people with Gusbourne
You and five friends are in for a fabulous day of wine tasting as you step behind the scenes of LAPADA Fair partner Gusbourne – one of England's top producers of sparkling wine.
On arrival at Ashford International (a mere 40 minutes by train from London St Pancras), you'll be whisked away to Gusbourne's beautiful vineyards in Appledore, near the Kentish coast. After a refreshing tea, coffee or Kentish apple juice, you'll walk through one of England's finest vineyards and discover how vineyard manager, Jon Pollard, and winemaker, Charlie Holland, work hand in hand to create wines that reflect the unique growing seasons each and every year. Then your taste buds will be put to work in the winery with an opportunity to taste the wine as it develops, straight from the tanks and oak barrels. You'll also see one of the most exciting parts of making sparkling wine, the disgorging process, where the yeast is removed from the wine, the bottle is topped up and the champagne cork is put in.
You'll then sit down in the luxurious tasting room, overlooking the vines, for a well-earned glass of wine, and a hearty lunch. You'll have the opportunity to taste the full range of Gusbourne wines over lunch, guided by the winery team, and taste some exclusives that are only available at the winery itself. You'll then finish the afternoon with hand-made truffles and coffee, before heading back to the station.
We will use the information you provide on this form to randomly select a winner of the competition. Unless you have ticked the box to receive emails from Gusbourne or to join our mailing list if you are not already on it, we will not store your information after the competition. We will treat your information with respect. For more information about our privacy practices please visit our website. By clicking "Enter" above, you agree that we may process your information in accordance with these terms.
Please note you can only enter once. The prize must be claimed by March 31, 2019.